The unspoken rules at a nightclub
For some going to the club and know what to do or more what not to do is pretty easy. However, sometimes this is not a quite familiar concept for everyone, especially if you're venturing into the nightclub for the first time. A quite basic but also question you might have is what are some unwritten rules when you're at a nightclub. From don't being a dickhead, standing mummy, there's quite a lot to consider in order to "go with the flow".
So sit tight and read through our rules that we've identified to be quite important to not stand out negatively from the crowd and give you a pleasant time at the club.
Dress Code
A common mistake a lot of people do is they are heading excited to the direction of the club, but end up not being able to get past the bouncer. Make sure that you're always aware of the dress code! You can always check them on the website under their FAQ or door policy. However, sometimes this is not always written so here's a simple and easy rule:
Now, this rule does not apply for every club, but it certainly helps you most of the time. Depending on what type of music genre the club offer's it might be reversed. Usually, exclusive clubs that tend to feature hip-hop/Rnb or House music are more strict with that form of dress code than Techno.
Entrance
Now before even entering the club, there's already the first line of defence that can give you a difficult night, depending on your action. Every club will have some sort of bouncers, even bars on some occasion. No matter, which specific club you go there's definitely a clear alignment of what the rules are:
Be nice to the bouncer (Don't have to be best friends). If you're guy be ready to be treated rudely as most nightclubs treat girls nicer, but don't let that influence you're manners.
Guys will have to pay cover charge's that are sometimes higher than for girls, so be ready for that
Don't come to the club too drunk as no bouncer will accept that (If you're able to hand out your ID without shaking or wiggling, you'll get in)
Be sure to go early. Most people show up later but end up to have a long waiting time. If you arrive too late, you might not even get in as the "door policy" forbids them (too many people, specifically guys)
Table/Bottle service always leads to the guaranteed entrance but is of course much more costly.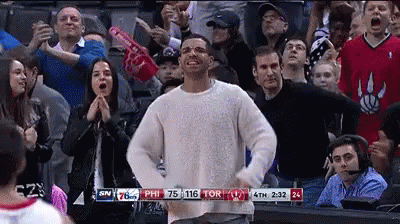 After you finally made the security check and paid the entrance admission, you'll find yourself inside the club and you can now finally party inside. However, there are still more rules to consider, which is why we move on to the next point.
Dance Floor
There's not necessarily a lot of things to be aware of when you're on the dance floor as you can literally do anything you want. If you're not feeling like dancing you can just simply stand and observe, but don't do this:
Being on the dance floor and just being on the phone the whole time, while not actually dancing.
Of course, the main point is to actually dance and if you struggle with this don't worry, you get there by reading our guide on how to dance at a club or party. Make sure do aware of you're surrounding and not just bump into people with you're dancing moves, remember you share the dance floor with a lot of people.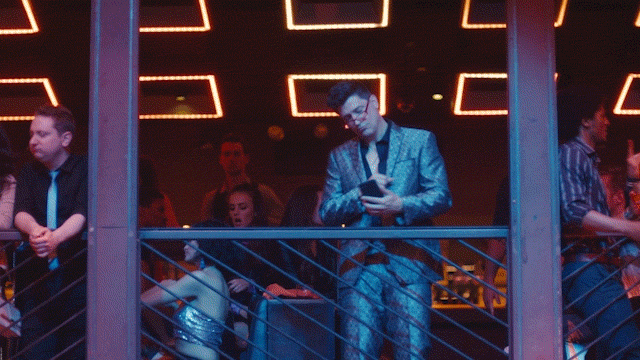 A part of clubbing is of course to meet new people, one of those ways of social interaction can happen on the dance floor. Beware that despite it being a club and temptation might be around you, you should never just touch anyone in a sexual way without first getting to know each other or introduction as this might lead to a quite a bit of conflict, resulting you being kicked out of the club. This means also no disrespectful grinding (unless granted).
Dj and Music
Last but not least is the music and Dj. We all have our favourite songs and even homemade playlist that we'd love to hear at the club. Most of the time, we, unfortunately, do not get that from our Dj, some nights have better music some worse, but nonetheless you should never complain about the Dj or specifically the music. What we mean by that is complaining as in excessively as this will not make you look great, just as complaining about the people dancing around you will send a bad vibe. Try to make the best out of it.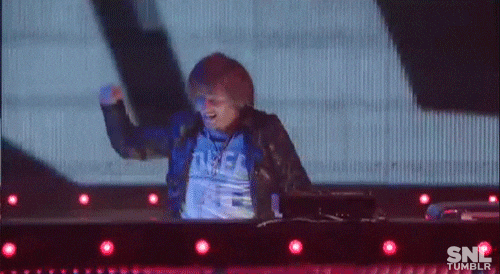 Conversations
As you're finding yourself in the heat of the moment, you might discover that depending on the volume level communication is quite hard. You could go somewhere more quiet, like in a more chill area or even outside, but sometimes that's not always necessarily possible, so you might as yourself how do you talk then? Well, the simple answer for that is:
Don't yell in each other's face, but rather whisper. Make sure to not make long sentences or talk about difficult topics, be direct and clear (usage of nonverbal and gestures is beneficial to get your point across)

Last but not least…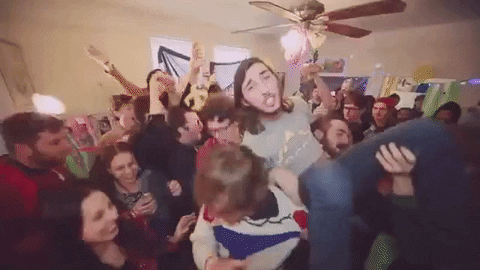 Enjoy yourself! If you're breaking some of the rules it's not going to be the end of the world. Neither is not knowing them necessarily bad as you'll see how other people behave or more do not behave so you can easily adapt to the environment. Clubbing should always be fun and shouldn't make you feel limited in any way. If you're not sure, what party you'd like to attend, you can see all the parties at our events calendar.