How to dance at a Club or Party
Going to the club with friends or attending a party is something that most people enjoy and look forward to. It's a place where you can enjoy yourself, meet new people and loosen up. However, one of the major parts is dancing. Knowing how to dance at a club or party is definitely an immense self-confidence and fun factor booster. Some are naturally gifted but for a lot of people, this is not something that is easy.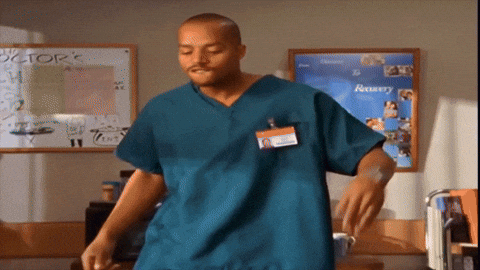 Don't you worry, there is a way to learn dancing that you can use at the club or even at a party! We're going to show you the different dance style's that exist as well as a simple way to dance for men.
The Basics 101
Now before you can even get to the different dance style, there's one thing to consider, which is quite important. Every song no matter which genre has a beat. If you're asking yourself what a beat is, well it's the reason you might intuitively clap, snap or move your leg to it. It's a general pulse of the song that's in the background throughout the whole period.
Almost of all dance style, solely rely on the beat and work with it to either match it, outpace it or do other creative moves. This means having a feeling or more an accurate ear for a beat is a must. 
No clue how to identify a beat? Don't worry there's an easy explanation on how to count them:
You can try it out for any song that you like! Once you've looked on to the beat you're ready to move on to the next step.
Dance Styles
It is very important to be aware of the different dance styles. Each one of them has unique characteristics as to how to move and for which music style to use. It is very recommendable to know a wide arrange of dance style instead of having one proficient one as you'll be more diversified and adaptable to the music. Most of the time, there's more than one music genre being played. In the contrast of clubbing, we've looked up the most popular dance style's and listed them for you here:
Minimal Dance/Shuffle
Hip-Hop
Swing
Salsa
Again you don't need to proficient in all of them, in a matter of fact, knowing some basics or moves in of all those dance styles will dramatically increase your dancing arsenal and improve it. The only way to truly get better at it is to try it!
Make sure that you're feeling comfortable either in the living room or behind locked door's in your room to loosen up and try the dancing styles. Feeling comfortable and relaxed is a key component. A big help is if you' enjoy the music that you're listening to and can jam to it.
The Minimal Dance is a special dance style, which is already implied by its title "minimalistic". While many others require some sort of large array of movement this one is pretty much the exact opposite. Moving with a minimum amount and also constantly is the key here.
Minimal is usually established within the Deephouse/Tech-House or sometimes also in the techno world. No matter, you'll definitely be able to apply all of them. You can see down here a wide overview on how to actually move to techno beats:
But not to the actually thing on how to shuffle or more get the minimal, there's a perfect tutorial that combines a lot of useful elements such as the T-Steps, the spins and more, which allows you to extend your shuffle arsenal even more once mastered.
Shuffle is one of our personal favourite moves as it is quite a bit of a workout and has a lot of dynamic in it, plus it looks really cool.
Now Hip Hop is a dance style that you'll always see in the club (if you're going to a Hip-Hop/RnB Club of course). There are tons of different moves in Hip-Hop that make it distinguishable. With its subcategories such as Street Dance, Popping and more, you'll have a wide variety of different niche style's that you can adapt.
To keep things simple and easy, we'll show you some general hip-hop moves for beginners that you can utilize in an instant by practising at home so that you're ready for the club. Here's a simple tutorial to acquire 3 simple moves that you can use on the field.
Now while the video does show some simple move's, but you may also adopt some of your own moves. If you feel like it can work with the rhythm and beat, throw it in there! These dance moves are usually used in Hip-Hop/RnB, but there are also elements that might work for Funk/Disco or even Reggaeton. You'll have to experiment a little bit.
This dance style has certainly a level of difficulty in it, that is described with a three-step or more tock step, triple step, triple step. It's one of the more versatile partner dance that is yet very beginner-friendly and oftentimes also seen in the club. There's a wide arrange of unique characteristics that can be adapted such as range of tempos, the movements of its swings, spinning and creative footwork.
Just like Hip-Hop, there's a lot of different subcategories as well, but for the sake of this blog post, we'll talk about one of the most recognized and popular one: the East Coast Swing. It is also one of the perfect entry levels for beginner, that creates a good foundation to build further upon.
There's is a really fabulous instruction on how to perform this dance right here:
Once you feel more comfortable and secure with your flow you can move on to even more advanced stuff, if this style attracts you. Now you might ask yourself, where you'd ever use this in a club. Well on some occasions, girls want to have a more classical dance, which is why this will definitely help you out, rather than not knowing about it.
As always, if you can match naturally the beat with it, you can use it.
This is quite a bit more of an difficult dancing style but very popular. Being also in the category of partner dance. In terms of how to best learn this, depends entirely upon you, whether you're learning on to lead (typically men)  or follow (typical women's role) and does the role even suits you?
Since this dance absolutely does require a partner, one of the best ways would be logically to learn with a dance partner. However, given the circumstances of today that not all of us might have a partner or potential one and we can't just magically learn at the club, we're going to walk you through some possibilities on how to get there by practising and learning alone at home.
A huge advantage by practising at home is the ease of pressure, because you won't have an audience and won't feel awkward. Now let's get down to Salsa!
Make sure to be in front of a mirror to analyze yourself and see your own movements, when trying out the tutorial.
Be sure to be determined about Salsa and listen to music. If you're unable to connect, it will make your time of learning Salsa way more difficult and less enjoyable.
Practice
Now, none of these Dance Style and tutorial will be worth much without practice. But once you've tried out a couple and get more comfortable to use them in the club, we can promise you that you'll see huge improvement in self-confidence as well as dance skills. After a while, you might even be able to show off in front of your friends or teach them.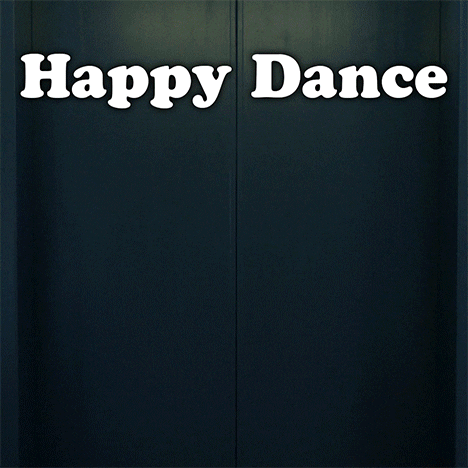 If you still feel like not using your dance skill in the club, try to loosen up and get some booze! It definitely helps you to calm down, get more relaxed and keeps you going with the music. If you're looking on how to get there with some pre-drinking games, you might wanna read Drinking games 2019. However, in the end, the only thing that really matters is that you're enjoying yourself at the club and have a good time.