How do I get into Berghain?
One of the most famous destinations within Europe for Techno parties is without Berlin. Loved by many travellers and raver's, Berlin provides such an iconic nightlife style that truly lets you party until the dawn. But perhaps one of the main reasons why people even like to party in Berlin is to go to Berghain the godfather of the techno clubs. Berghain is very well known for one of the most famous clubs that is sometimes to be considered a mythical place.
No wonder it is also one of the hardest places to get into. This is why we're going to show you how you'll get in by showing you what you have to wear for Berghain. If you think this is not a big deal, allegedly Britney Spears herself was once denied entry for not wearing the right clothes.
So make sure you go there prepared!
Getting past the bouncer
As already mentioned, Berghain is a safe heaven for raver and techno lovers. Different than with every other clubs, they do not encourage any sort of luxury nor exclusivity in terms of appearance. This means standing out in a more posh manner will definitely give you an automatic refusal at the front door. The way you get past the bouncer is by appealing more into the Berghain environment. Here are some important points on how you'll actually have a better chance to get in:
No fancy clothing attire
Take it easy on the alcohol
Dress in a very curious and freaky way (Tattoo's and coloured hair are a plus)
Don't show up with a huge group (if you do, split up before the entrance)
Do not over chit chat at the line (try not to talk with the bouncer at all, keep it at a minimum)
You might wonder if you're reading the points above how all of this complements to the club in a beneficial way. Well as Berghain has its reputation as a Utopia, it really is not keen on getting more tourist or people that don't fit with its scene in. This is why the selection or more the door policy is quite strict.
With having already such an established reputation it's being flooded with loads of people trying to get in. Locals tend to be more in advantage than foreigner's, so a few german words would definitely help you if the need arises to use it. If you're not familiar with german at all here's a list with the words that should set you off to a good path German Words & Phrases
A guaranteed entrance is of course if you have connections with the corresponding Dj's playing in the club as this will give you an easy entrance. Otherwise, there's no other way since the concept of a regular club with guestlist, lounges or table are non-existent there.
Denied entrance now what?
Rejection at first id definitely not a nice feeling, but don't worry about it. You'll encounter many other people sharing the same experience. Again, getting in is never a guarantee despite having the right look and all. This is why persistence is also an attribute that you'll need to acquire if you really want to get in.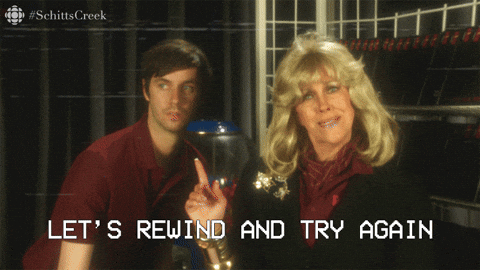 Getting denied is a normal procedure, which is why you should definitely try again at a later point as the bouncer changes shift and depending on its crowd control, time or mood of the night some loosen up a bit and are more willing to let people in. Sometime's they're also reconsidering you again as they didn't pay attention to your appearance because there have been different criteria of selection before. It's definitely recommended to at least try 2-3 time before you can call it a night for this club.
The attitude that you should really have is not to really care, nor be really aware of what's necessarily going on. Fancy words or attitudes won't get you far for this club. If you're still unable to get in, then it just might not be your lucky day. But don't worry, there're plenty of techno clubs around in Berlin, make sure to check them out here Nightmas Clubs Berlin.
I made it, now what?
Well, you've made it into one of the most exclusive techno clubs in the world, which is not quite easy! Enjoy it, but whatever you do make sure to not get thrown out! This sounds maybe stupid, but Berghain has a strict no camera/video policy so don't take out your smartphone and if you do, well don't get caught. Otherwise, it will definitely be a oneway ticket out of the club.
Make sure that you can take all of the memories and souvenirs with you! And of course make new acquaintances, but more importantly, don't stop the rave!