Best places for new year's eve in Europe 2019
It's that time of the year, 2019 is soon coming to an end and with the new year 2020 around the corner, one must make sure to say goodbye properly. If you still don't know how or even where to party, don't worry. We'll show you the best places for new year's eve in Europe. From France, Italy, Uk and more, will show our favourite spots and parties!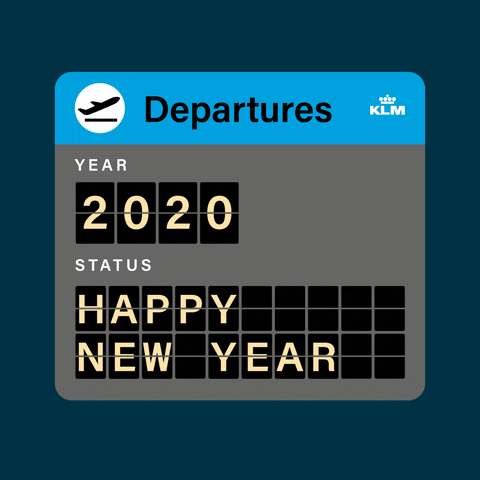 #1 – France, Paris
Paris without a doubt always a breathtaking destination no matter the occasion. With sightseeing spots like the Eiffel tower, the museum louvre, and more there's no shortage of thing to see. However, in new year's eve, the place transforms the city even more into a magical place, making it a true spectacle for one night. There are also dozen of clubs from hip-hop/RnB, techno, afro beats and more giving lots of choices for everyone's preference.
Hip Hop/Rnb/Afrobeats Partys
Located right next to the iconic L'Arc de Triomphe de l'Étoile is this famous club. Known for its various hip-hop/RnB/Afro beats styles and it's historical building makes it a perfect spot for an extraordinary occasion. However, getting into this club is not as easy as this is an exclusive club. Make sure to establish contact with them to see what the door policy is (guestlist, ticket, table, etc.)
The best way to get in touch with them is over facebook
Just near the Palais des Congrès in Paris, the Champs Elysées is the Palais Maillot. A club that is a combination of French elegance and unique nightlife expertise.
This luxurious and astonishing place features regularly one of the greatest artist from all over the world like P.Diddy, Niki Belucci, Rihanna and more. Making it a Hip-Hop/Rnb/Afrobeat friendly place
Located at the foot of the Palais des Congrès in Paris, near the Champs Elysées, the Palais Maillot is the perfect combination of French elegance and unique clubbing know-how. This year's motto for new year's eve is Silver show.
The event for this clubs starts from 8:00 p.m. Cocktail Dinner & Club from 10:30 p.m. to dawn …
The Silver show invites all people to come and join the oversized, magical and unusual setting of the Palais Maillot
This essential place of the biggest Parisian events will make you spend a magical evening! Sound System on vitamins, Djs, international guests, performers, VIP area filled with beautiful people …
You can buy tickets for this event here.
The name already gives you a hint to the mentality and mindset of this club, VIP is the word and it is one of the top places local but also internationally. It's amazing and modern venue (which by the way features a unique rotating dance floor) elevates the nightlife to a new stage.
With their a Hip-Hop/Rnb/Afrobeat style and amazing surround system, gives this place quite an edge in the nightlife of Paris.
As for the new year's eve party, VIP Room party feature's a masquerade. So make sure to include a mask or buy one when you're planning to attend this party. Given the condition of this club is more exclusive a formal (no sports attire) dress code will most likely be enforced so make sure to dress to impress!
To get more information about their new year's eve party, have a look here
Techno Partys
Rex is quite a different club than you would usually expect in Paris. Having an underground like interior and featuring with an all surround system makes this place an amazing techno spot.
It's no wonder that people all over the world are attracted to this place, giving the crowd an exciting trip and music experience.
As for the party in Rex Club this year, they got 4 Line-ups with Papa Est Maman, Rafael Murillo, Antony Adam and Kristof. One thing is for certain it will be a night full of techno and a good transition to 2020. If you're thinking about to attend this event, make sure to purchase your ticket beforehand here
Located in the heart of Bastille and proud of his fully polymorphic way of life: Badaboum is a dedicated long sets club for house and techno lovers, a concert venue hosting an electric program, a friendly restaurant of fine-cooking right from the market and a playground for grown-up people.
The new year's eve event for this year, it's a family new year perched at 10 pm. From the best of the New Years Perched at Badaboum on Navarre and the multiverse. Enjoy the full hospitality of the venue and a night of techno in badaboum. Tickets are available here.
#2 – United Kingdom, London
London is surely a popular destination in Europe. This gigantic city offer's so much for its the scale and it comes in no wonder that the new year's eve is also quite busy. From the fireworks on the river Thames (a public spectacle), bar hopping and club parties, there's a little something for everyone. However, London is definitely also known as a cold winter destination, so be sure to pack warm clothes when you travel there.
Hip Hop/Rnb/Afrobeats Partys
When you're looking for something truly different, there's no place like Shaka Zulu. Its amazing venue is inspired by South Africa featuring wooden like architecture and structure. Also having 2 floors with a restaurant on top makes it quite a versatile place as it has plenty of space for everything.
From Afrobeats, Hip Hop, RnB or even Reaggeton even with music Shaka Zulu aims to please.
Join the King's club before the hand strikes 12 in what is set to be an unforgettable night and the best of Shaka Zulu. Setting the stage for 2020, they've got amazing performances from the team at Twisted Circus and their inhouse DJs entertaining you from start to finish.
You can your ticket for this event here.
Scandal London represents a place where the deepest desire can come alive. It serves as a place of a human guilty pleasure, being located right a few steps away from Oxford Circus, in the heart of London.
The venue portrays the lust of the Amsterdam Red Light District in a refined and classy tone. Tassel curtains at the entrance open to reveal a sunken dancefloor, with elevated tables and generous VIP area. Hip Hop/RnB, Afrobeats and similar music varieties are always on the playlist.
Scandal London provides for this new year's eve also a special urban hip hop occasion that leaves everybody impressed. If you're keen to attend their party, make sure to check out more details here.
One of London's most well-known entertainment venues in the world. With its quite an unusual set of performers, musicians, dancers and more, Café de Paris has established a name for itself as one of the most glamorous clubs. Just located in the Piccadilly area, this club certainly provides you with show experience.
While performance is a key contributor to their nightlife experience, music such as hip hop, RnB and more also play a vital role.
The Champagne & Chandeliers NYE 2019 Party at Café de Paris will be pure Glamour and Opulence like you never experienced before. In true Cafe de Paris fashion, Expect the Unexpected with our non stop live entertainment.
Dancers dripping in diamonds, Live acts and Laser Shows, not to mention our resident DJ Lewis Player will be taking to the decks from 10 pm all the way to 4 am. they will be spoiling our first guests with a complimentary bubbly reception on arrival until 10.30 pm. The dress code for this event is luxurious, Glamorous, Sharp. Think contemporary Black tie.
Get your tickets here.
Techno Partys
If you're thinking about techno, there's no way around Fabric. This club has one of the most extensive venues in London. With two rooms playing full-on techno playlist supported with an LED light show, speakers and more immersive elements create a unique atmosphere for every techno lover.
Fabric should be on everyone's watchlist, even this year. We can't emphasize the sheer size of this club and it's techno playlist enough, but you'll definitely have an amazing experience here.
Let's close out 2019 with a fitting cast of house and techno heavyweights. In-Room One, they welcome back Kölsch, whose melody-powered house anthems have made him one of Kompakt's key figures. He's joined by Joris Voorn, the Netherlands artist renowned for his polished style of house and techno. Voorn's signature sound comes to life in his epic DJ performances, where he displays his grip on melody via his expansive collection of modern techno cuts.
In-Room Two, they host a session of tough techno from some of the sound's very best practitioners. Ostgut Ton champion Ryan Elliott returns, displaying the bag of deep four-to-the-floor records and surgical mixing prowess he regularly brings to both floors at Berlin's storied Berghain/Panorama Bar club. He's joined by Kangding Ray, the experimental artist whose work can be found on imprints like ara, Raster-Noton, and Stroboscopic Artefacts.
Advance tickets are now available via RA, including limited pre-10pm entry tickets: fabricldn.co/6hqgzr
To give you an idea of what Ministry of Sound stands for, it began of Justin Berkmann. Inspired by New York's Paradise Garage, Berkmann set out to create London's first club devoted to the American house music scenes of 1980s New York City, Chicago and Detroit. As opposed to striking a balance between the typical hallmarks of a live music venue, Ministry of Sound was conceived as an arena purely dedicated to sound. "
Berkmann stated: "My concept for Ministry was purely this: 100% sound system first, lights second, design third (in that order); the reverse of everyone else's idea.
Featuring this year's event, Ministry of Sound has organized quite a huge lineup. From Hannah Wants, Danny Howard and even Monki as their special guest. If you're in for a long and loud night, this should be your choice. When you're attending this event make sure to get your ticket here.
#3 – Italy, Milan
Hip Hop/Rnb/Afrobeats Partys
Being awarded from the city Milano itself as well as Lombardy region in 2006, due to its historical place since 1933, makes the Old Fashion Club truly an iconic place.
Featuring two indoor halls, a terrace and even a garden with more than over 2300 square metres, makes this club-worthy to be considered as one of Milano's historical and most celebrated clubs by the night.
As for this year, you'll get a chance to join the club at an adventure of the Casino Royal theme! They dedicate their New Year's eve to the important celebration and anniversaries (150 years of the "Unification of Italy in 2011", etc). A royal buffet, Go go dancer in a Great Gatsby style, Roulette and BlackJack game tables, this is your James Bond night! You can get your ticket here.
Since its opening in 1986, the Hollywood disco has always been an icon in night entertainment sector Milanese, establishing fashions and become a cult meeting place for many generations of kids.
Hollywood was the first club Italian and one of the first in Europe to use systematically public relations and the world of fashion as a form of marketing to attract clients
For the occasion of new year's eve 2020, Hollywood Rythmoteque invites you to their special event MAMACITA Casino Edition. The venue will be split up in 3 different areas such as the Casino, the Burlesque including splendid dancer with a show performance and Wedding Chapel where Marylin Monroe, Elvis Presley will witness your Hollywood wedding.
If you're seeking to attend this event, get your tickets here.
Techno Partys
Amnesia always praises as not only being a club but a polyfunctional space, a "location" for Fashion shows and theme parties in a post-industrial area in between the centre and the Milan airport Linate.
Everything has been harmonized with a great taste of minimal with a Hi-Tech structure designed and furnished to follows the regnant fashion system, simple but at the same time original.
Join the new year's eve party on the music marathon in collaboration with Where, Big Family and Shot Out – proposing the DJ sets of Marco Faraone, Neverdogs, B. Converso, Karen Menad, Manuel Parravicini (Big Family), Marc Fabregas (WheRe) and their Anthem (Shout Out).
Get your tickets here.
Happy New Year
And there you have it, our top places and parties for this year! If you're still on the lookout and didn't find a suitable place on the list or club, don't worry, Nightmas covers a wide arrange of locations as well as club venues.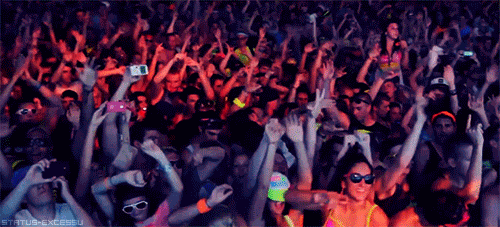 Use our Cities to discover new or familiar places to celebrate your 2020 or Events to find the best party near you.
No matter where you'll go, Nightmas wishes you a happy new year for you and your family